How to support MagneticFerret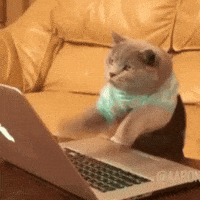 Win $50 and claim the title of The Champion of CBUB in Magnetic Ferret's Inaugural Tournament of Writers!
entries
28
comments
4
views
4142
About this blog
I only review anime series that I have watched in their entirety.  I do not review based on watching a few episodes.
Entries in this blog
Review: Infinite Dendrogram (Non-Spoilery)   Season Aired: Winter 2020 - 13 episodes MAL Link: Infinite Dendrogram I watched it at: Funimation   Review: Anime shows that are about living in a fantasy game world are somewhat common. I tend to enjoy these shows because I enjoy fantasy games.  I am the target audience. These shows have the complete freedom to combine the elements of a sword and sorcery world with the high-tech elements which would m
Review: Demon Lord, Retry! (non-spoilery) Season Aired: Summer 2019 - 12 episodes MAL Link: Demon Lord, Retry! I watched it at: Funimation   Review: This show is another entry into the "Isekai" anime genre which has become popular in recent years. The premise in an Isekai show is that the main character is transported to some parallel universe or fantasy world.  Often it involves being transported to the world of a game they are playing.  Demon Lord
How to support MagneticFerret