How to support MagneticFerret
entries
4
comments
2
views
16743
how to get Star Trek Judgement Rites to run on Windows 7
---
with another Star Trek movie coming out next summer, you may feel the hype and want play Star Trek Judgement Rites again.
sadly the game was made for DOS, meaning it won't run on modern system.
thankfully there is DOSBox.
an emulator that can run old games on modern systems.
go to DOSbox.com to download.
then install the software.
then go anbandonia to download the game.
it should take about a few seconds.
then open the RAR file and move the folder STJR to somewhere on your hard drive.
then drag the EXE file tilted Rites into the DOSbox shortcut.
and there's your game.
enjoy.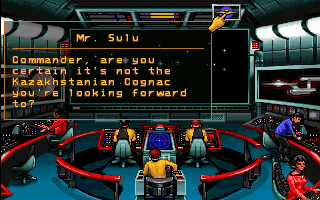 How to support MagneticFerret